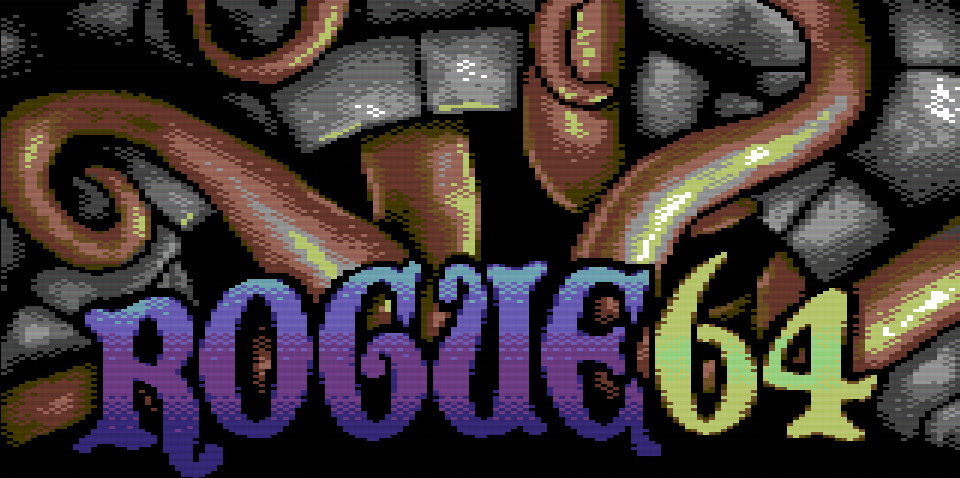 Rogue64 (C64)
Story:
You are Zendar the explorer, looking for treasure and fame in the dungeons of Mordecoom! Rumour has it that there is a magic item at the bottom of the dungeon, and you want it! The only problem is that there are evil cave dwellers lurking in the dark, waiting to attack as you travel deeper and deeper into this cube-like tentacle terror maze. The dungeons of Mordecoom are waiting!
The game:
Rogue64 is a modern roguelike for the Commodore 64. Every play of the game is a unique experience, with our procedural generated levels. As you progress in the game you will meet tougher monsters and bigger challenges, but if you reach the end, there are wonderful rewards to be gathered!
Rogue64 is based on Rogue4k, a minimalistic Rogue-ish game in under 4000 bytes we made for The C64 'Cassette 50' Charity Competition hosted by Bitmap Soft.
Controls:

Joystick in port 2 controls movement. To grab loot just walk over it. To attack monsters, walk towards them.
Press fire to restart game after Game Over.
Aim of the game:
Get as far and deep into the dungeon as you can! Get the highest score!
Features:
Procedural generated levels.
Unique experience for every play-through.
Glorious pixelated graphics.
Lovely music by Sami Louko
Praise for Rogue64:

Freeze64: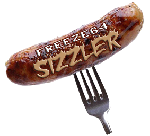 "It will have you hooked in minutes and playing for hours!" - Vinny Mainolfi FREEZE64 Writer/Editor/Proprietor
--
90% overall with "Gioco Caldo", which we think means Hot Game! 😊
--
77% "Gameplay is fun, with fluctuating potions and challenging badies. Fans of the genre will therefore love this" - Perifractic
--
Gfx: 6, Sfx: 7, Gameplay: 8 "I play it in my free time
even after finishing it several times, which indicates the
quality of this production, " - Monka

Praise for the Physical cartridge release from Bitmapsoft:
"What a great Rogue game for the C64, modern and stylish, well packaged but still – a rogue. An instant classic to me!"
"A truly fantastic package, superb in every detail, for a memorable game"
"Wonderful Package and a great, rogue Game!"


NB! This game is a cartridge game, and the downloadable is a .crt cartridge file.

PS! You can get Rogue64 physical Deluxe cartridge box from our lovely publisher Bitmap Soft (while stocks last!): https://www.bitmapsoft.co.uk/product/rogue-64/
Purchase
In order to download this game you must purchase it at or above the minimum price of $4.99 USD. You will get access to the following files:
rogue64_v1.03_easyflash.zip
42 kB
Rogue64 v1.02 - NTSC Gameover fix
42 kB
Rogue64 v1.02 - EasyFlash version
42 kB